Rotherhithe – part of the London Borough of Southwark – is located on a peninsula on the south bank of the Thames. I've lived here for 18 months, between Bermondsey and Deptford, and I have to say, even I can't pronounce the name properly!
Image credit – Flickr user Bob Walker
One of the most famous establishments in the area is the Mayflower Pub – the only pub in Britain licensed to sell both British and American postage stamps (should you be interested). If the name twangs familiar, that's because you are probably familiar with The Mayflower ship, which sailed from that very location in 1602 – stopping off in Plymouth for passengers and supplies (including goods from a Plymouth bakery still in operation today). If you're in Rotherhithe, I recommend the Mayflower Pub, especially for a Sunday evening roast. During this time, they put the lights out and rely on candlelight, which can generate either a relaxed ambience or a romantic one, depending on the context.
Image credit – Flickr user Richard Pope
Also part of Rotherhithe is Canada Water, only two stops from London Bridge on the Jubilee line (now 24 hours, hooray!). Canada Water is going through what's known as the 'Canada Water Masterplan', which is a large, £2 billion, ongoing development in the area. While many local residents aren't pleased with their area being converted into a 'high-rise jungle', personally, I am excited by the plan and think it's going to be great for the area as more young people move in.
Image Credit – Flickr user Bex Walton
Canada Water is also home to Hawker House, London's only hawker centre. It's a street food night market inspired by the hawker centres of Hong Kong, Malaysia, and Singapore, and offers plenty of dining and drinking options in an attractive environment (inside during winter, outside during summer). Based in an incredible warehouse space previously occupied by a furniture shop, Hawker House is open Friday and Saturday evenings and boasts 5,000 customers every weekend. Popular stalls include Kimchinary, serving Mexican-Korean wraps made for tackling face-on; Mother Clucker – buttermilk soaked, twice-battered fried chicken; Prawnawgraphy, for all things fish; and Chin Chin Labs, where dairy daredevils make nitro-frozen ice cream. There is also Whisky Roulette, where you can sip away on top-shelf whiskeys and if you spin a 0 you can bag yourself a free bottle!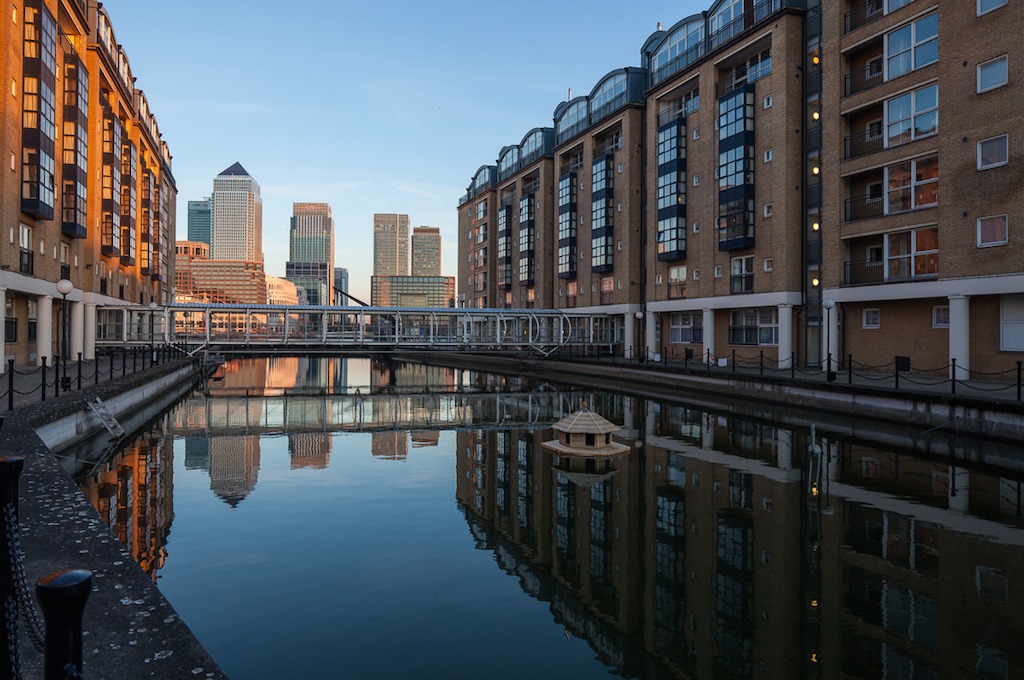 Image Credit – Flickr user Tom Godber

Currently, the only way to get from Rotherhithe across the water to Canary Wharf (where many people work) is the tube or the dark, dangerous Rotherhithe tunnel. This isn't ideal, but fortunately, there are plans to build a pedestrian and cycle bridge to make access easier. It's known as the 'Boomerang Bridge', and has been met with no objections so far.